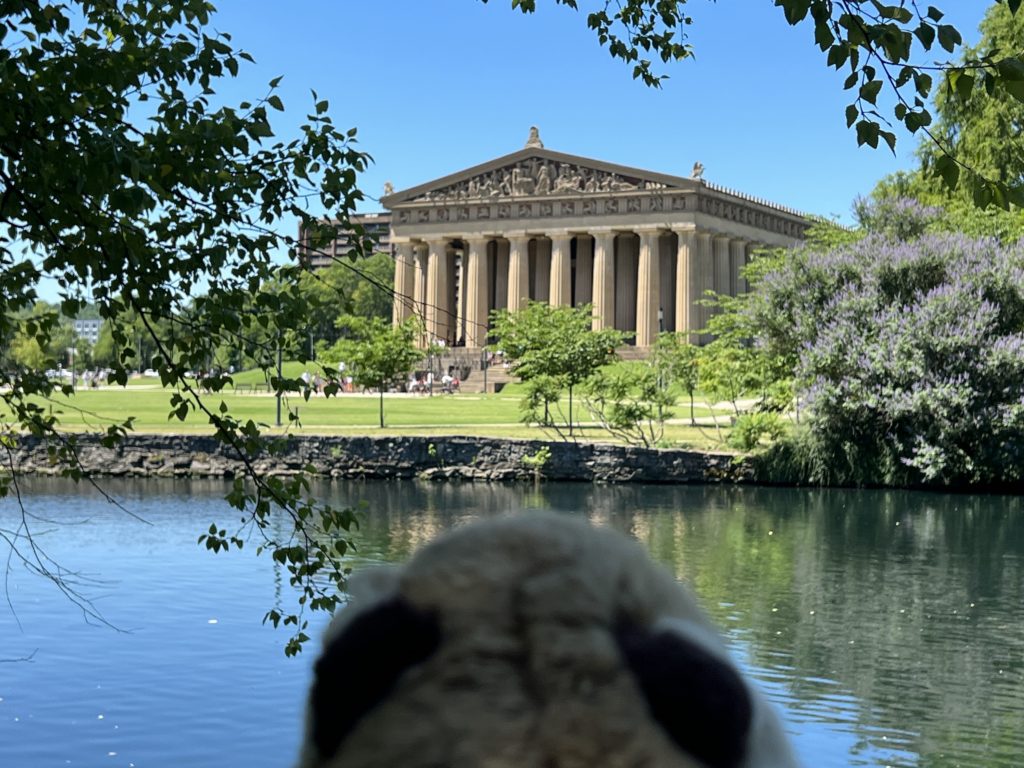 This is the seventh and last in a series of seven articles about my 9 month trip through the Southern US.
Thoughts about Nashville after a month of living there.
"New" Nashville
Of all the cities I have visited on my trip through the South, I'm convinced that no city has changed as much in recent years as Nashville.
As a visitor to the city, I had done some casual internet research and the phrase "New Nashville" kept popping up. And while I had chalked this newness up to its booming population and gentrification–something that's happening in all the cities I visited, I don't think I realized how these forces had truly transformed Nashville. Even after having lived in Seattle the last 12 years and witnessing firsthand the transformation of that city into a yuppie playground, I still wouldn't call it "New Seattle". Seattle is still Seattle, in spite of the changes. Nashville, as far as I can tell, is no longer Nashville.
So what about Nashville has changed so much that we're calling it "New"? I wanted to get a frame of reference and so I watched Robert Altman's film Nashville (1975) and it seemed like a smaller, more intimate city. It was a place where you might see big country stars at a local dive bar and seemed to have a lot of that grit that Memphis still has today. Today Nashville seems much more polished and cosmopolitan than it was in the past. And that "down home country" vibe that I saw in that old movie seems like a caricature of itself now–a manufactured marketing ploy.
So it isn't surprising that "Nash Vegas" as it's sometimes called, has grown into a Disneyfied theme park version of the city it once was, even to the extent that it's apparently become the bachelorette party capital of the US. Mainstays like the Ryman Auditorium and the Grand Ol' Opry are still there, and you can go and seem some truly ancient country musicians playing the same music they had since the 50's. These tidbits of Old Nashville, seem ossified, however. They're not really a part of the city any more. It reminds me of a giant and grossly opulent golden temple built around the rotted teeth of some saint.
The small area downtown that constitutes "Nash Vegas" aside, Nashville just seems like another yuppie town that has a serious problem with gentrification. I mean, when you push enough of the original residents out of your city so that those who where born and raised there are called "unicorns" you know that the soul of the city has left and has been replaced by something entirely new.
Humid Soup full of Cars
When I visited Nashville I had some back and spine issues (daily pilates classes fixed that, thankfully) so I didn't get out as much as I had compared to the other cities I had visited. On top of that, I had already decided to choose San Antonio as the place where I was going to live even before arriving in Nashville, so I didn't feel as motivated to explore this city as thoroughly as I had others.
Also, Nashville in June was a thick and humid soup, and even a walk to my car drained me of all vitality. Nashville isn't a very walkable city and you need to drive to go just about anywhere. Even when I went for a run I had to drive 10 minutes just to find a good running path from where I was.
So while I hadn't explored Nashville extensively, I feel like I saw enough to get a good feel for the place. Overall, it seemed like a city that had grown so fast it forgot who it was.
I give Nashville, TN 2.5 stars.
Gallery
Gallery of additional pics I took in Nashville. Click to large
---
Previous Stop: Memphis